Since the start of time men have been instinctively drawn to the bosom and things have moved on very little since then! There's not many red blooded men that can resist a sexy, large pair of breasts when presented to them. And how much we love to be presented them! Breasts come in a myriad of shapes, sizes and colours with an endless variation of areolas, nipples and firmness to keep us simple-minded men amused and occupied for hours and hours. Whereas with legs it's pretty easy to define what you may like about them, whether you prefer long skinny legs or more broad, muscley legs, with breasts your only real point of reference can be their size. Men generally just say whether they like big or
small tits
, but often it's both (and everything in between too)! It's these endless variations of sizes, forms and shapes that make breasts the number one point of initial attraction for a lot of men.
Escort.co.uk brings you delicious listings of curvaceous,
Busty escorts
and sexy escorts with
big tits
who have all the right curves in all the right places and know how to use them to full effect. Wibble wobble, these girls will promise a fun filled time in their company with their ample cleavage at hand, or indeed in face! From natural stacked girls to silicone heaven with outrageous sizes and shapes, you are sure to find the pair that's right for you! Not only well-proportioned
independent escort
girls but also full-bosomed
escort agency
girls are on offer below. Grab a load of these busty London escorts and leave your booking with a big smile on your face! Large breasted London escorts is what's it all about on this page and the list is growing fast!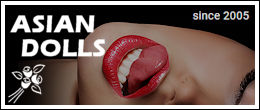 Busty Independent Escorts
The night-life in London is almost unrivalled in the world. With it's clubs, bars, pubs and private member's clubs and the hundreds of professional independent escorts offering their services it all makes for the perfect destination for a wild time! Book yourself a hot busty independent
escort
for the evening and head out to the bars and clubs. The company of a beautiful girl with a pair of
juicy tits
and a beautiful smile is really all you need to ensure that the evening is a raging success! What else could it be when you are in the company of stunning elite girls who are full of energy and enthusiasm for whatever you have planned for the evening.
DD Cup Or More
We all love a nice ample pair of breasts, probably why big busted ladies attract much more attention when they enter a room. Our listings of some of the best and latest busty escorts with D cup plus sizes is the perfect remedy for those who simply can't get enough cleavage! From beautiful, natural E cup breasts to the oversized, but still very much appreciated, F, G and even J cups, we have it all covered for you right here on our page dedicated solely to big breasted
escorts in London
.
Escorts By Nationality
How about a date with a top notch,
elite escort
from right here in Blighty with our selection of
English escort
or a classy
French escort
? Or go more exotic with a sassy, sexy
Brazilian escort in London
or
genuine Indian escort
. In fact we have escorts from over 45 different nationalities for you to choose from. See the
full list of nationalities here
.