If you like Asian and Oriental girls then you will surely love Chinese girls. Usually, petite and somewhat demure, Chinese girls are respectful, thoughtful and kind (that is a generalisation, I know) and though it may initially be difficult to get to know them well and earn their trust, once you do you are assured of all the benefits of being with someone who you can trust and enjoy a wonderful relationship with. With the fast growing middle class in China, more and more Chinese girls are becoming Westernised, both in their attitude to life and their dress and make up, however, Chinese girls are still big on their traditions and culture, which makes them a lot more grounded and interesting.
A true
Chinese escort
is not so easy to find in London, with most Oriental escorts in London hailing from other Far Eastern countries such as Thailand and the Philippines, but we have tracked down a few Chinese
London escorts
and will be adding more of these Asian beauties over time.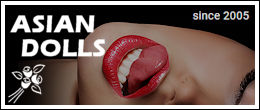 Chinese Independent Escorts
This huge East Asian country with a population of over 1.3 billion people and one of the fastest growing and indeed biggest economies in the world is a real powerhouse of the East. Chinese girls are honest and frank and expect you to be the same. They are attracted to ambitious, honest and virtuous gentlemen over show off types and they make perfect, caring and loyal partners. They are respectful and expect the same from their partners, how you speak to others and specially to your parents are more important to them than what car you may drive.
Most of the Chinese companions in London market themselves simply as Asian which is unfortunate as this makes them harder to pin down and list, however, look carefully and you will find a load of these delectable girls from some of the agencies specialising in Asian escorts as well as numerous independent Chinese escorts working in the Capital. You may also consider meeting up with a hot Thai escort or a doll like Korean escort for more Far Eastern beauties. Visit our page dedicated to the beautiful escorts of Japan if you are hot for sexy
Japanese escort
in the capital.
Escorts By Nationality
Looking for sexy Asian escorts? See our listings of
Malaysian escorts
or a beautiful, young
Korean escort
? You may prefer to go for a sexy, demure
Japanese escorts in London
. In fact we have escorts from over 45 different nationalities for you to choose from. See the
full list of nationalities here
.